About the Founder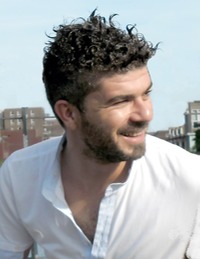 Dr Zafer Bekirogullari
CPsychol, CSci, AFBPsS (BPS), HCPC Registered Counselling Psychologist (United Kingdom)
A Chartered Psychologist, Charted Scientist, Associate Fellow (British Psychological Society), and HCPC registered counselling psychologist, he has considerable experience as a researcher and psychotherapist, helping clients overcome addictions and posttraumatic stress disorder (PTSD), Obsessive Compulsive Disorder (OCD), phobias and working with members of the lesbian, gay bisexual, and transgender (LGBT) community.
His Special Interests:
• Assessment of refugees and asylum seekers for Immigration Tribunals
• Children and adolescents with special needs
• Family and custody proceedings
• General adult psychological assessments
• Psychological consequences of trauma and PTSD 
He completed an MA in Counselling Psychology in 2003 and a PhD in Counselling Psychology in 2008. He is working as a part-time psychologist at the Psychiatry Centre, he has used Cognitive Behavioural Therapy (CBT) to treat a wide range of addictions (e.g., alcohol, eating, cocaine, gambling heroin, tobacco), and He has created and implemented effective life-skill programs and developed course materials for patients.
As a psychologist at the Mental Health Association Institute (Mental Health Organization), he worked 3 years on two quantitative research projects sponsored by the United Nations Office for Project Services.
In addition to his work as a chartered psychologist, he founded and directs the Future Academy.
During 2010, he founded and chaired the International Conference on Special Education in Cyprus and subsequently organized and directed the International Conference on Education & Educational Psychology (ICEEPSY 2010 – 2011 – 2012 – 2013). International Congress on Clinical & Counselling Psychology (CPSYC 2013). ICEEPSY 2013 marks the tenth international conference for which he have served as managing director.
Since 2012, he has served as Diploma Course Leader & Managing Director of Master Practitioner Diploma in Cognitive Behavioural Therapy (MPcbt) and Master Practitioner in Cognitive Behavioural Hypnotherapy (MPcbh), the programs approved by the British Psychological Society Learning Centre to fulfill requirements for Continuing Professional Development.