ICEEPSY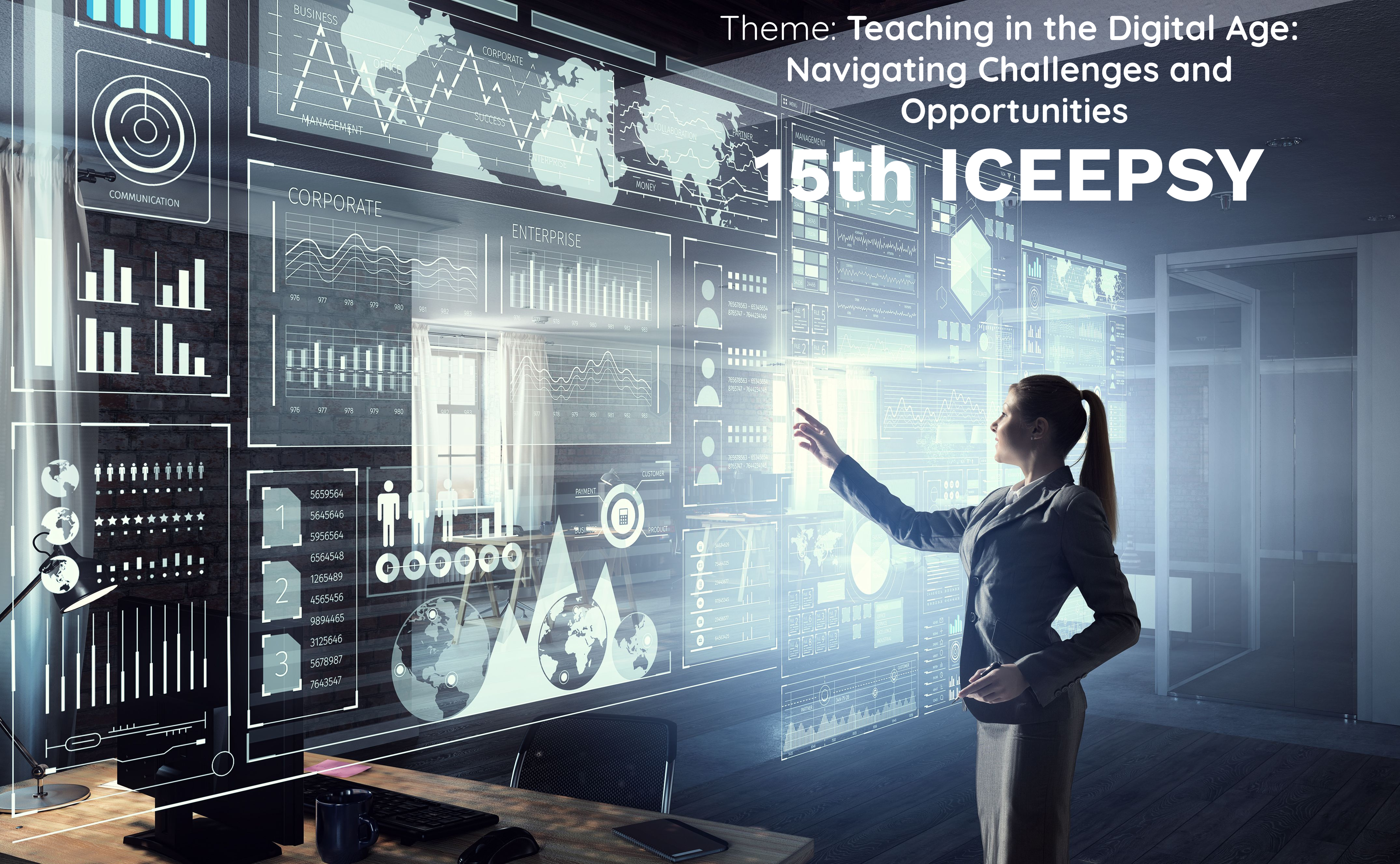 ICEEPSY 2024: Bridging the Best of Education & Research!
🚀 15th ICEEPSY 2024: Bridging the Best of Education & Research! 🚀
Educators, researchers, and trailblazers! Welcome to the future of pedagogy — where research meets practice, and knowledge knows no bounds. Your golden ticket to pioneering educational insights awaits!
🎓 Who's Lighting the Torch?
Educators & Teachers: Empower your craft with groundbreaking strategies.
Researchers: Illuminate the academic sphere with your insights.
Curriculum Developers: Curate the syllabus of tomorrow.
School & University Leaders: Propel your institutions into a new educational epoch.
Education Innovators: Define the next big trend in teaching and learning.
EdTech Visionaries: Witness the symphony of tech and teaching.
🌟 Epicentres of Exploration at ICEEPSY 2024:
Research-Infused Workshops (4th & 5th Nov): Drench yourself in actionable insights. Experience how transformative teaching becomes when infused with research. Detailed sessions here.
🚀 Unearth at ICEEPSY:
A magnet for innovators, where trainers, educators, and researchers form an intellectual trifecta. Ignite. Innovate. Inspire.
Researchers, Spotlight Awaits!
Submit your groundbreaking findings and etch your name in the annals of educational evolution.
Educators, Ready to Revolutionize Your Realm?
Register and pick your voyage: 2 days of workshops or the 4-day enlightenment extravaganza.
Luminaries Lighting Your Path:
World-renowned educators including Prof. Dr. Kirsti Lonka, Assoc Prof Dr. Markus Talvio, Dr. Iida Vedenpää (University of Helsinki), Prof Dr. Maria Cerrato Lara (Universidad Internacional de la Rioja), and Dr. Zafer Bekir (Zafer Bekirogullari) — contributing greatly to Behavioural Psychotherapies.
🎉 What's in Store?
Dive into realms spanning AI's role in pedagogy to intricate facets of Educational Psychology.
Join a global fest: 6,600+ participants from 91 nations.
Pave your way to elite publication avenues.
📌 Dates to Etch in Memory:
Abstract Submission: 01 April 2024
Program Reveal: 15 August 2024
Full Paper Submission: 15 September 2024
Showcase Platforms:
Engaging Oratories
Live-Streams Beyond Borders
Enlightening Posters
Transformative Workshops
Because Quality is Not Negotiable:
Uncompromising peer reviews.
Gold-standard in Open Access publishing.
📺 Testimonial Videos from Previous ICEEPSY:
Madrid beckons! Dive into the nexus of revolutionary education and world-class expertise.
With Anticipation,
The Visionaries of ICEEPSY 2024
P.S. Seize this moment! 🚀 Embrace a brighter future for education. REGISTER (Audiences' link) or SUBMIT (Researchers' Link) and let's make history! 🌐🌟🎓